In a twist on post-consumer recycled (PCR) plastic, Procter & Gamble puts plastic collected on beaches back to use in its Head & Shoulders shampoo bottles.
P&G partners with TerraCycle and Europe's waste management leader to ensure a reliable source of post-consumer recycled plastic—collected from beaches around the world—for bottles of Head & Shoulders shampoo.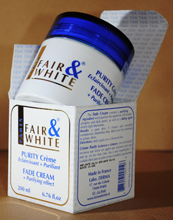 A recent report released by the World Economic Forum and the Ellen MacArthur Foundation in the U.K. found that most plastic packaging is used only once; 95% of the value of plastic packaging material, worth $80 to $120 billion annually, is lost to the economy after a short first use. And of the more than 300 million tons of new, virgin plastic produced globally per year, it is estimated that up to 129 million tons (43%) of the plastic used is disposed of in landfills, incurring an avoidable degree of structural loss.
Smart companies see it as good business to harness those resources and roll out sustainability initiatives by making a commitment to putting out products made from non-virgin raw material, creating circular systems that can be nurtured and expanded for growth.
For example, Procter & Gamble just announced at the World Economic Forum in Davos that it has teamed up with us at TerraCycle and Suez, the largest waste management company in Europe, to source, develop and put out the first fully recyclable shampoo bottle made from up to 25% beach plastic for the world's #1 shampoo brand, Head & Shoulders. The first 150,000 bottles will be available in France this summer, making it the world's largest production run of recyclable shampoo bottles made with beach plastic.
Working directly with hundreds of NGOs and other beach cleanup organizations, TerraCycle sources the shipments of rigid plastics collected through beach cleanup efforts, capturing these materials for recycling for the first time, at no cost to participants. After logistics (collection and shipment) and processing (separation and material pelletization) of these mixed plastics, they can be used as recycled raw material.
This project focuses on the goal of incorporating more post-consumer recycled content (as P&G has for more than 25 years, last year using 34,000 metric tons) across other P&G brands; P&G Hair Care is projected to see half a billion bottles per year include 25% PCR by the end of 2018.
P&G, using the program created by TerraCycle and Suez as a sourcing method, not only creates a market for recycled plastics, but a sustainable supply chain designed to feed back into itself. In the design of a "New Plastics Economy," which challenges institutions to move away from the existing linear, take-make-dispose economy, theoretically, these plastics can then be recycled again to be used over and over.
The volume of the world's plastic packaging that gets recycled is in direct correlation to the scale of the recycled plastics market. Since producing new, virgin plastic is currently less costly than purchasing recycled materials on back-end channels, putting forth the resources to divert plastics from landfills and create a market for them is not always top of mind.
But as innovations in plastic packaging technologies continue to advance, it is beneficial that material flow solutions for a more effective plastics system develop at a comparable pace. Building momentum towards a more circular economy is up to manufacturers and brands creating and expanding the market for recycled plastics by purchasing recycled materials to make their products, selling them to consumers and making the product easily recyclable.