SGK, a division of Matthews International Corporation, and a leading global brand development, activation and deployment provider that drives brand performance, has created a global, unified packaging system for USG Boral, the joint venture between Australia's Boral and USG Corporation.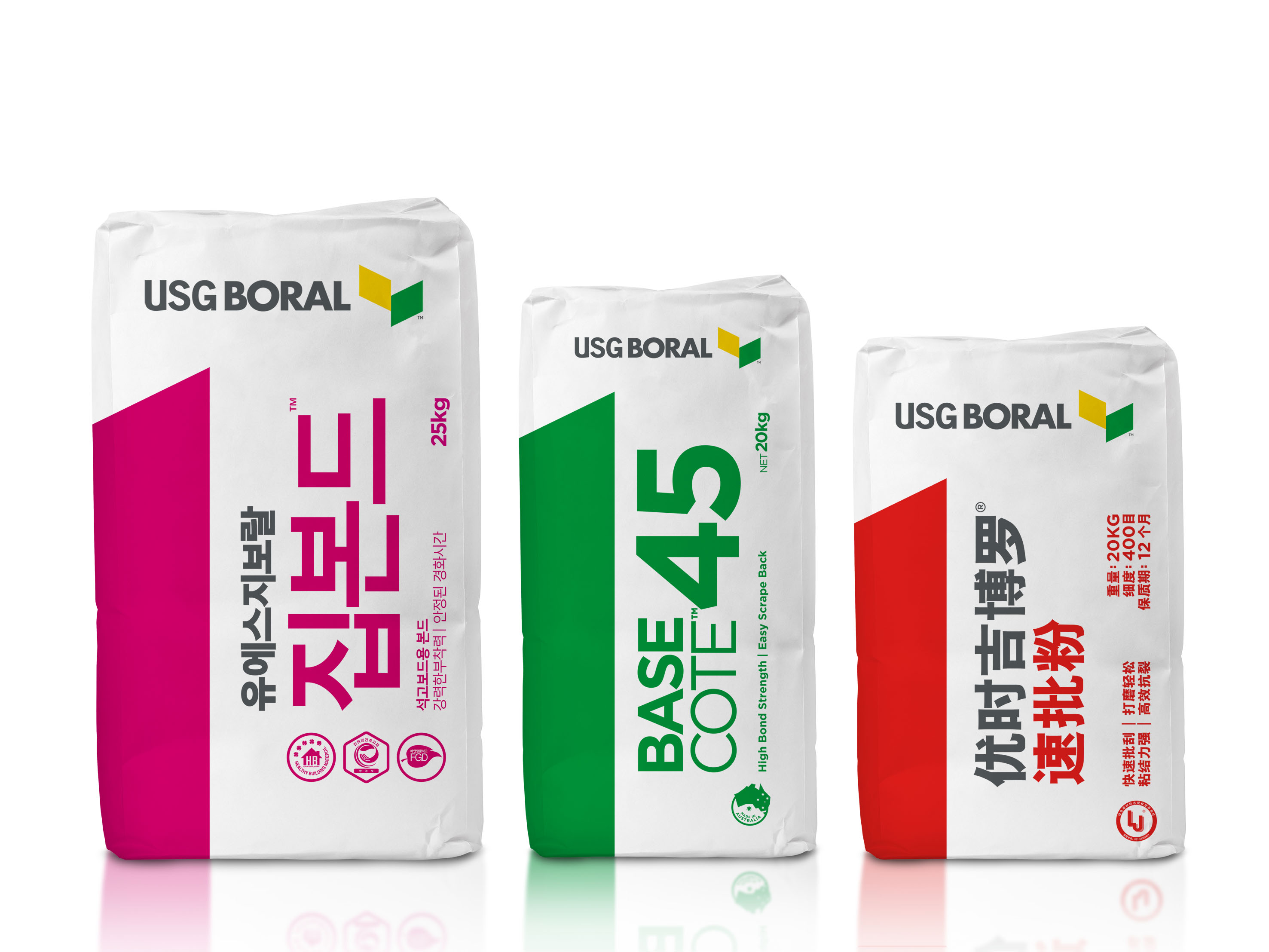 The $1.6 billion joint venture has brought together a portfolio of leading-edge plasterboard, ceiling and finishing products. To ensure global reach and view, USG Boral engaged SGK to brand its varied processes and brands packaging into one core, consistent master brand. The common goal was to unify 14 categories across 12 markets and 13 businesses into one cohesive efficient packaging system.
Starting with a purpose-built program from insight to execution, the USG Boral and SGK teams conducted extensive audit sessions within the different markets and spoke to a diverse range of stakeholders, architects, builders, contractors, distributors, and end users. The aim was to create a unified portfolio architecture that allows for future premiumization, whilst optimizing brand recognition and product navigation.
The packaging was designed from the ground up, based on the strategic idea of "smart pragmatism." The result is a design that enables easy navigation of product types through vivid colors and bold typography. A smart set of icons made advanced performance features visible, while the graphic system maximizes visual impact for the USG Boral brand.
Adhering to the global design and color guidelines across the core and premium ranges, Anthem Worldwide, part of the brand development group of SGK, led the creative strategy through to production for over 1,300 SKUs in sequenced phases using a cloud-based, graphic management system. This ensured enough flex to respond to multiple markets, languages, cultural nuances and regulations, while bringing technical superiority to life.
SGK's Client Solutions group engineered solutions for greater design-to-print efficiency, serialization, anti-counterfeiting and future packaging innovation. Through three launch phases, one global packaging system was achieved in market with the strength and flexibility to build brand consistency while responding to local needs.
"Our partnership with SGK has been a fascinating journey in designing a new, cohesive packaging system for our diverse portfolio across the APAC and Middle East markets. The system manages to convey the union of USG Boral's premium positioning and best-in-class building products technology, manufacturing and distribution footprint. We are now becoming ONE USG Boral across 12 different markets and cultures throughout Asia, Australia and the Middle East." – Jeremy Verstraete, Marketing Director, USG Boral
USG Boral is currently being rolled out in 12 markets including Australia, China and Korea.